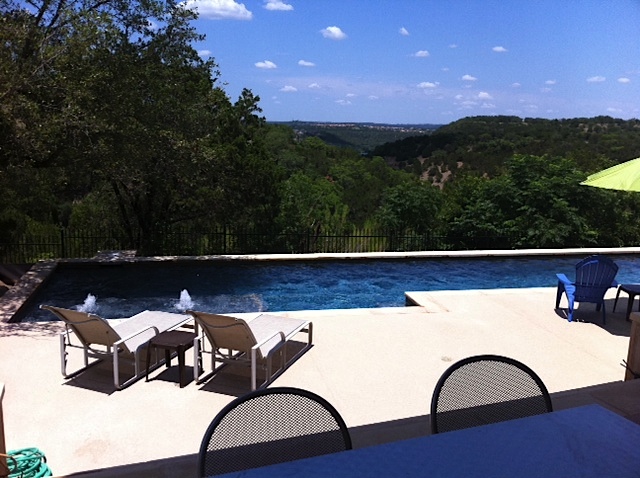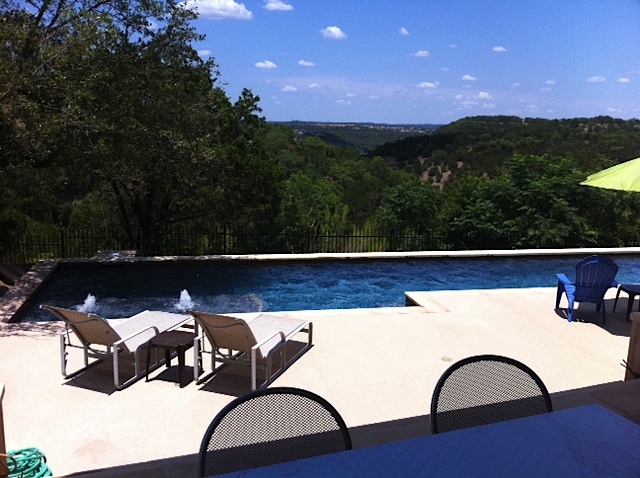 When you live in a place that has 3 months of 100+ degree summer weather, one of the only ways to keep your sanity is to stay close to a body of water. In the case of some of my clients, they chose to build one such body in their own back yard. For their design/build team they chose Thoughtcrib and Foursquare Builders.
The pool & terraces were designed to serve a few functions. Foremost, the pool was to provide respite from the Texas heat and features seating areas, a sunning/soaking deck with fountains and a lap lane. Second, the pool terraces provide additional outdoor living spaces for casual lounging and dining. The design also resolved the poor connection of home to site via the series of terraces – connecting interior spaces to various outdoor living spaces to yard. Finally, the design worked to frame the magnificent view of the hills as well as hide less awe-inspiring items such as a new storage area, pool equipment and a dog run.
This project highlights the power of thoughtful design to solve design problems in a rigorous and serendipitous manner that is appropriate to the site and to the clients' needs, desires and budget.