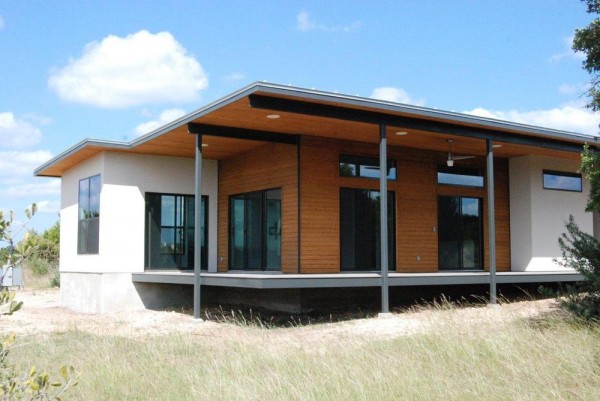 I was able to visit MILHouse 2.0 last week and take some pre-move-in photos. I am looking forward to seeing this occupied by the happy newlyweds.
We were able to resolve a few things on the second iteration of this home. The Kitchen has been enlarged from original MILHouse to resolve the circulation pinch point that I noted during Cool Home Tour. Since these clients will entertain more, this was a critical issue to resolve. The Hall doors are installed in ceiling mounted pocket doors tracks instead of face-mounted rails, but are contained within a recess so that they flush out with the walls. This eliminated some visual noise (or created functional interest, depending on how you look at it) in the Hallway while allowing the wall cavity behind the door to used for electrical runs instead of a door pocket.
Once again we used cabinets from IKEA for the Bedroom Closets. These units take up less space than a series of walls with doors – critical in a home this small – and allow a huge amount of flexibility. The Kitchen cabinets are from IKEA while the Bath cabinets are custom.
Ready for MILHouse III – who's interested?
Tags: Foursquare Builders, Green Construction, Modern Design, Projects, Rainwater Harvesting, Residence, TX Hill Country