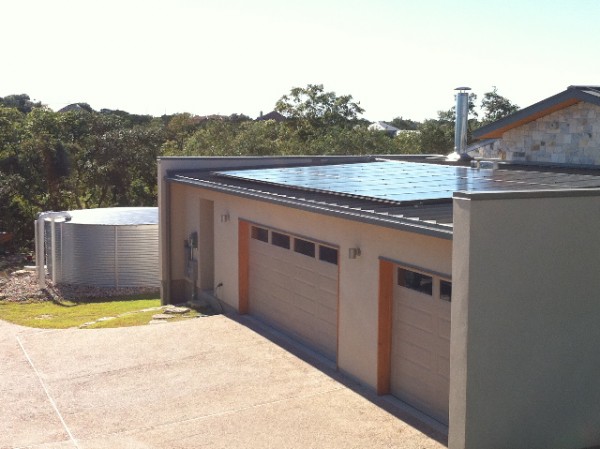 This home was designed to use solar power for most of its energy needs. The clients chose to phase the installation of solar panels as rebates were available from the City of Austin (the rebate program had been halted at time of construction, but all infrastructure was put in place). The photos below represent the first phase of a two-phase installation.
Another benefit to phasing the PV system is that the components of the system are better and more cost-effective than they would have been when the house was under construction. As a result, the total system output is larger than originally designed.  Capacity for each installation phase is just over 6 KW, pushing total system capacity to just under 13 KW when both phases are complete!
That is a personal power plant.
Tags: Austin, Projects, Rainwater Harvesting, Renewable Energy, Residence, Solar Power