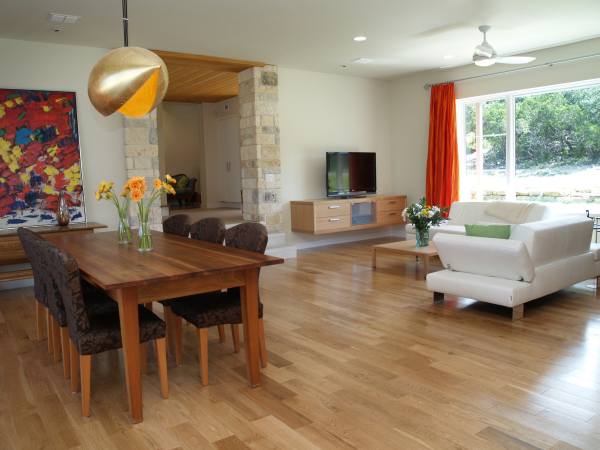 This is a collection of photos from a recently completely project in Austin, TX. Note that the clients are still moving in – hanging art, arranging furniture, accumulating/purging accessories, etc. I took some liberties styling the photos, but not to the point of making the home appear to be my own (although I could easily live in this home, as-is).
Once the house has been lived in for more time and decor has settled, I will have another photo shoot – with people in the pictures. More on that idea here – the famous Fruit Bowl Manifesto: http://www.dwell.com/about/. I also hope the landscaping will have grown in by the date of my next photo shoot so that more exteriors can be shown.
Props to Foursquare Builders for their consummate management of the project (they finished in 6 months) and to Shutterbug Studios for the photos.
Enjoy!
Tags: Austin, Green Construction, Modern Design, Projects, Residence